Disclaimer: I was sent Seattle's Best Frozen Coffee Blends for free to review. All opinions and recipes are my own. I really love coffee, yall.
I can drink coffee day and night. My favorite thing to do it have a hot cup in the morning and then use the leftover coffee in the pot to make iced coffee in the evening. [So yea, I do drink coffee day and night.] Needles to say when I was sent a couple packages of Seattle's Best Frozen Coffee Blends, I was a little excited. I decided to create a fun summer recipe with the coffee. I put two of my favorite things together for this super easy recipe – mocha and mint!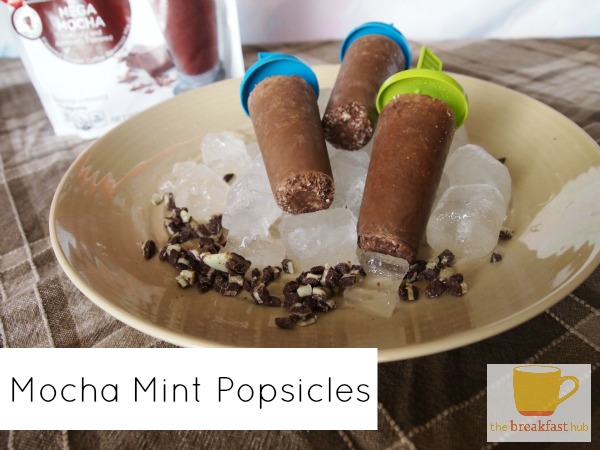 When I say super easy to make I mean it! You need three ingredients – milk, mint pieces and Seattle's Best Frozen Coffee Blends.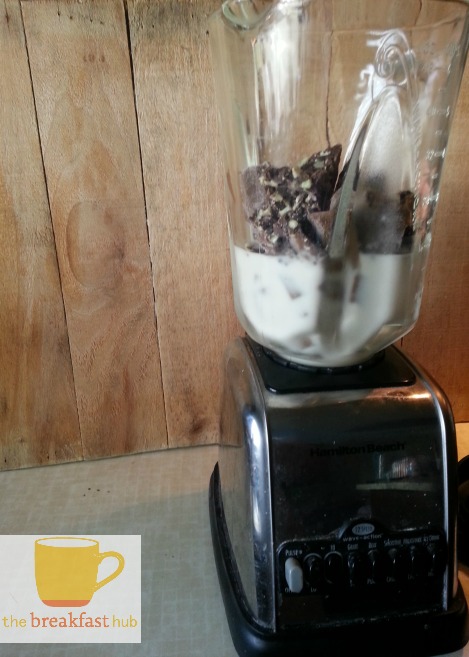 I used about 12 ounces of almond milk, a 1/2 cup of Andes mint pieces (found them in the baking aisle) and one package of the Mega Mocha Frozen Coffee Blends. The coffee comes in little frozen cubes that are perfect for blending. Add the blended coffee into a popsicle mold and let chill for 4 plus hours.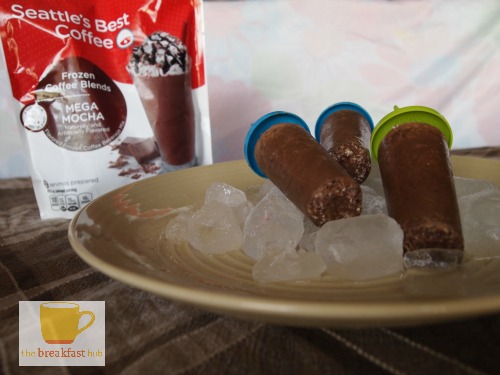 And hello gorgeous! You can taste the mocha and just a hint of mint. b I may have to change my evening coffee to popsicle form. The only problem with these popsicles is my kids thought they were for them. I had to explain that they were for grown ups even though they looked chocolatey. Hmmm. Mocha.
Do you love blended coffee as much as I do? I thought so! Seattle's Best is giving away FIFTY coupons for a free bag of their new Frozen Coffee Blends! How great is that? All you have to do it enter below for your chance to win! Good luck yall!
Oh and if you want to buy it now – print out the $1 off coupon found here!